Here's a quick update as to where I stand with my 2014 Challenges!

Goal: 10 Books
The Astonishing Adventures of Fanboy and Goth Girl
by Barry Lyga
The End of Illness by David B. Agus, M.D.
Allegiant by Veronica Roth
REVIEW COMING SOON! A Plague of Zombies
by Diana Gabaldon
REVIEW COMING SOON! Capricious by Jade Eby
REVIEW COMING SOON! Ashen Winter by Mike Mullin
I'm also participating in [FICT]shun's 2nd Annual Don't Let it End Reading Challenge which started on February 14th! The goal of the challenge is to read the final books in a series. So far I've finished 2 books that were series enders. One review is complete and the second one is still in process.
Allegiant by Veronica Roth.
REVIEW COMING SOON! Sunrise by Mike Mullin
Here's the update to my Random House of Canada bingo card. As you can see with the completion of several books including Citadels of Fire, Ashen Winter and Sunrise I now have 2 BINGOs!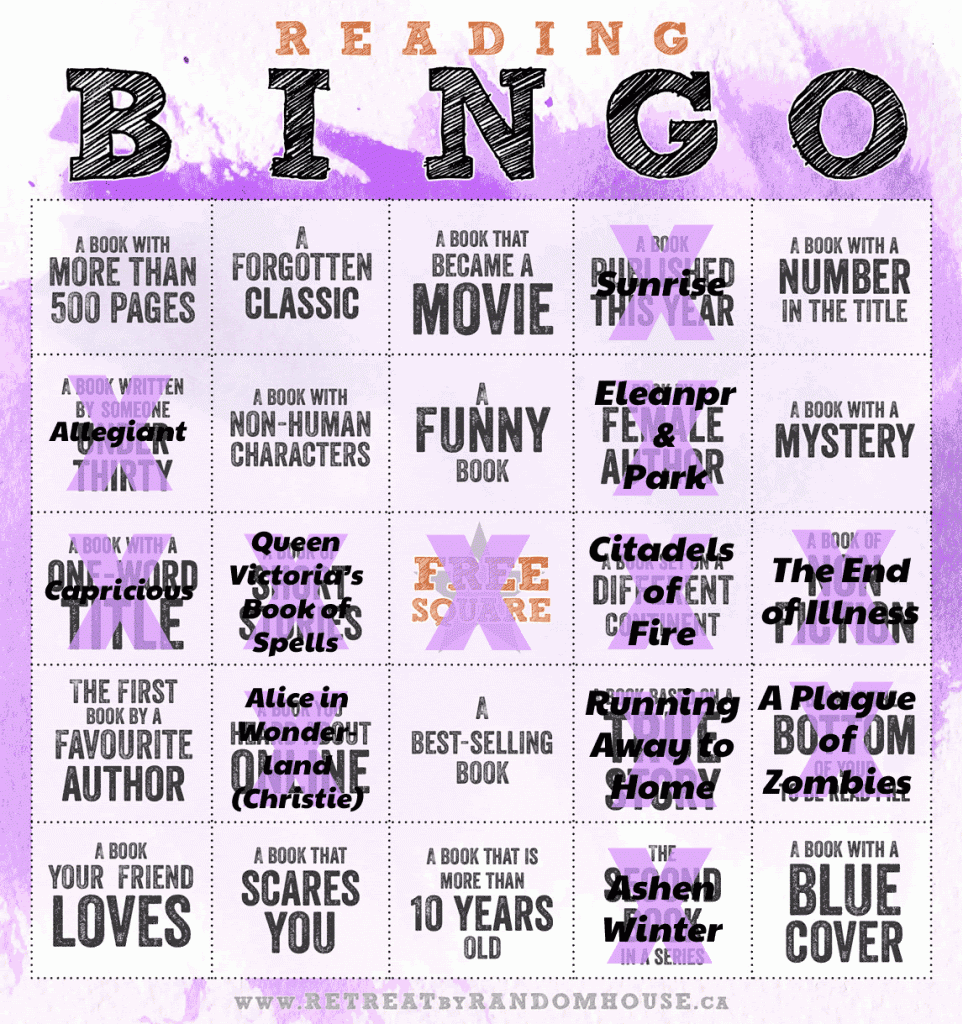 Since January 1, I have read 3745 pages (18.73%) towards my goal of 20,000 pages. Only 16255 pages to go!
January: 665 pages (3.33%)
February: 1451 pages (7.26%)
What are your reading goals for 2014? How close are you to completing your goals?